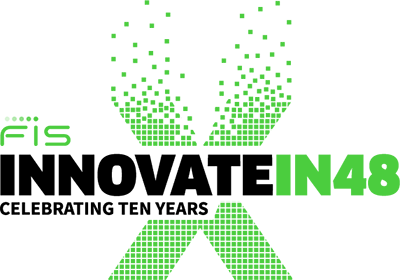 About InnovateIN48
FIS InnovateIN48, the FIS' internal innovation competition, is all about experiential learning and harnessing emerging technology. This annual competition nurtures and celebrates our culture of innovation, keeping us on top of industry trends to better serve our clients.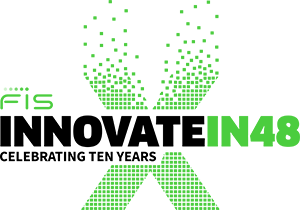 2022

Celebrating 10 years of InnovateIN48, first Client Edition event, and first Partner Edition event

2021

Final Round
94 competitors on 20 teams

2021

Regional Rounds
1,200 participants on 265 teams around the world

2013

Inaugural year of event with 423 participants
Introducing INNOVATEIN48 Partner Edition
On August 26, we invited APAC startups to ideate solutions around the themes of data innovation, AI in Fintech, and digital assets. The energy was high and the participants were passionate at solving current industry challenges.
2022 Final Round Winners
In 2022, six teams were selected from among the finalists for their winning concepts that were all focused on finding a solution from one of two areas of modernization and the client experience: Operational Efficiencies or Products & Features.
For me, InnovateIN48 has always been an exciting competition, especially if you get to the Finals. InnovateIN48 allows you to come up with new ideas and implement them. It's also a great way to work with different people and see what else people are working on. It's a lot of hard work, however, so worth it. Being fortunate to have won the competition once was just the cherry on top."
Let's Talk
Together, we can work to solve your business goals. Please provide your email address below and a representative will reach out to you soon.